FAMOUS FACES OF THE FRENCH RIVIERA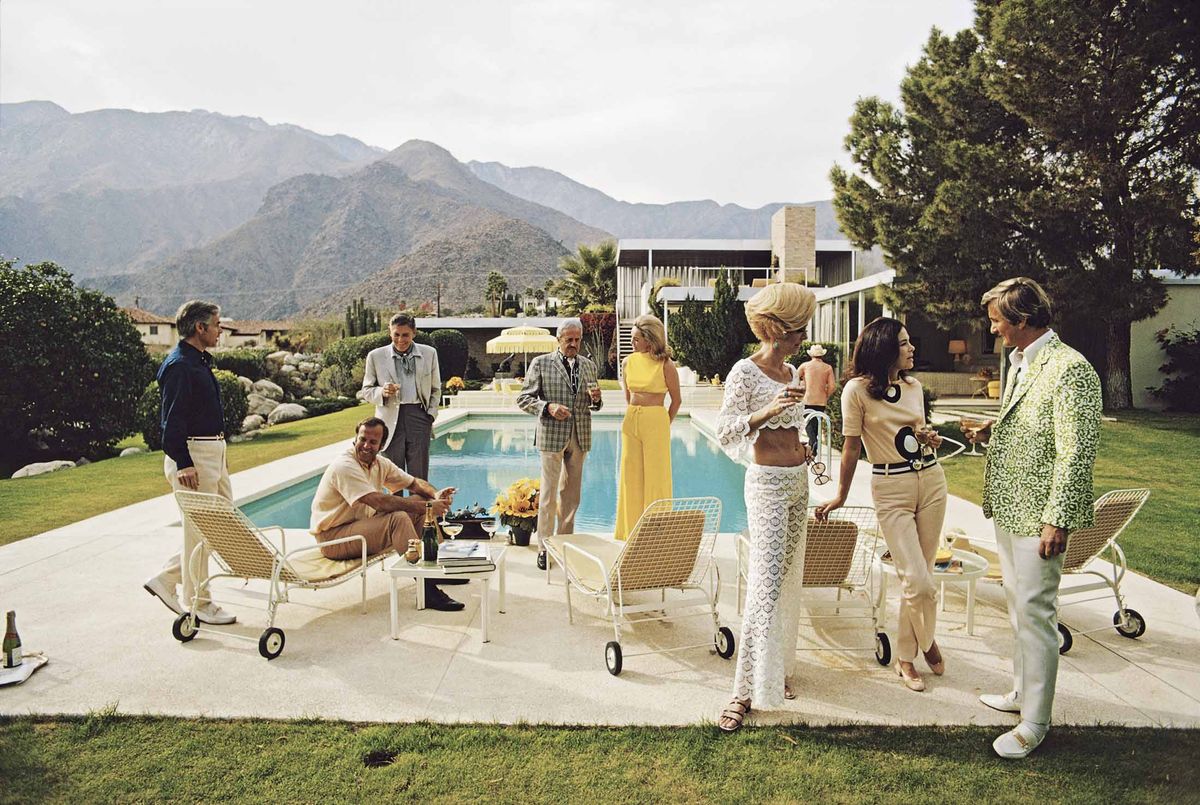 The French Riviera has long captured the attention of celebrities, the rich and famous, Hollywood stars and artists. It's stunning landscapes and elegant waterfronts make it easy to understand why the French Riviera is where the seen-and-be-seen come to enjoy their holidays.The latest celebrities to grace the region include Leonardo DiCaprio, Novak Djokovic, Kate Moss and Naomi Cambell; celebrities searching for fun, luxury and privacy in the sun. Our luxury villas at ONE Hotel Privee are no exception – reflecting the exclusivity of the region. The French Riviera has also launched the careers of photographers and models. Here we will cover two of the most influential – George Allen Aarons and Thylane Blondeau.
Slim Aarons, Fashion Photographer
Our star fashion photographer is George Allen Aaron (1916-2006) also known as 'Slim' Aarons due to his height and size. This famous American photographer is best known for his fashion photoshoots and photographs in the splendid and sun-drenched French Riviera, including iconic places such as Cannes, Saint Tropez and Monaco. Quoted as saying he only photographed attractive people doing attractive things in attractive places, Aarons's style of photography portrayed a carefree, laid back image of celebrities, movie stars and business leaders
Aaron's interest in photography originates from one of the great tragedies of the 20th century: World War 2. He photographed the horrors of the war after joining the US Army where he earned a Purple Heart. When the war was over, Aarons realised he wanted to enjoy the good life, and moved back to California where he began photographing celebrities such as James Stewart and Gary Cooper.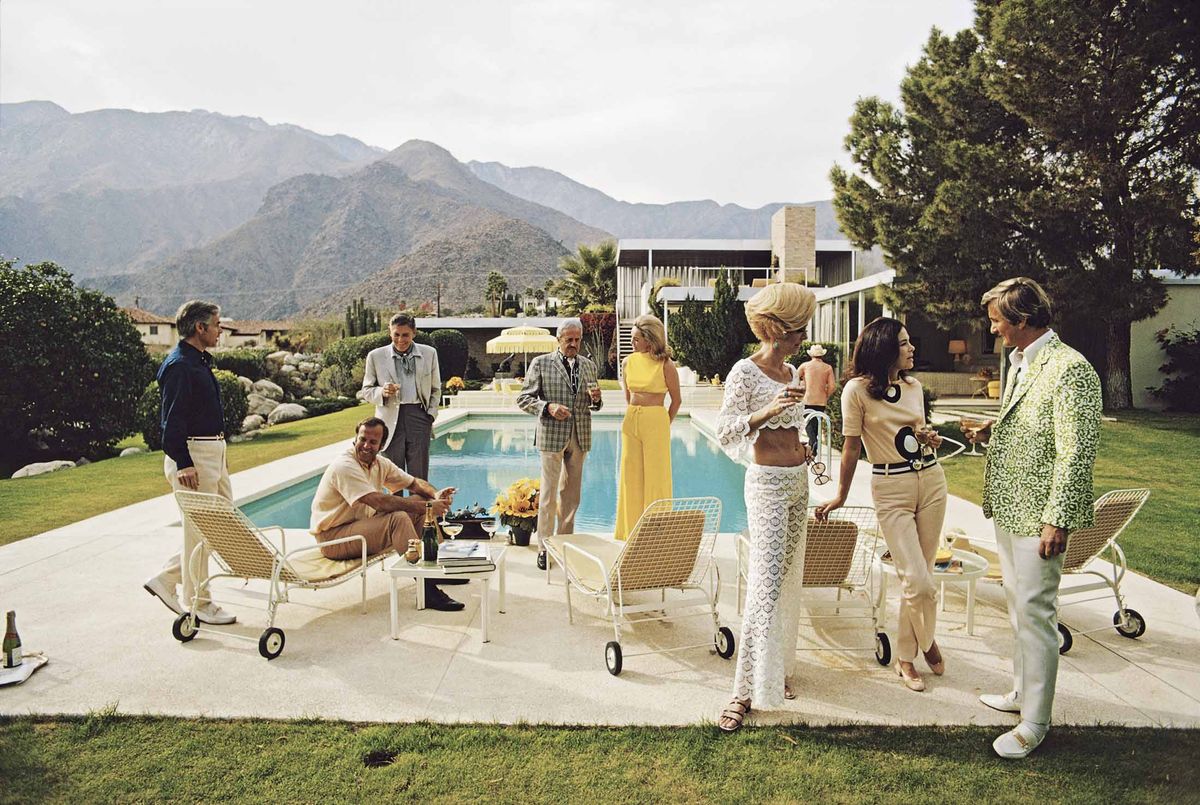 A poolside party at a desert house, designed by Richard Neutra for Edgar J. Kaufmann, in Palm Springs, January 1970. Featured in the group are: industrial designer Raymond Loewy (1893 – 1986, centre, standing), Nelda Linsk (in yellow), wife of art dealer Joseph Linsk, and Helen Dzo Dzo (second from right). (Photo by Slim Aarons/Hulton Archive/Getty Images)
Surrounded by swimming pools and luxury villas, Aarons grew a real passion for fashion which makes up the majority of his photography. Having been featured in Life, Harper's Bazaar, Town & Country and Vogue, Aarons created a distinctive look that would go on to influence many modern fashion designers of the late 20th century. Today, copies of Aaron's work can go up to $2,000 and he is heralded as one of the greatest fashion photographers.
Thylane Blondeau
Thylane Blondeau is a famous French model and actress, most easily recognised as a brand ambassador of 'L'Oreal Paris'. Born in Aix En-Provence in the South of France and the daughter of a professional footballer father and a TV host mother, Thylane began her modelling career at only just 4 years old on the runway for Jean Paul Gaultier and is often said to be "the most beautiful woman in the world".
Since her breakthrough,she has modelled for various big names such as the Jalouse magazine at the tender age of 13 and featured in adult clothing and make-up for Vogue Enfants. She most notably became the brand ambassador for L'Oreal Paris, as well as signing with IMG Models and has been on various covers of Vogue and modelled for Dolce and Gabbana, among other major brands. Thylane has also had a part in the film 'Belle & Sebastian: The Adventure Continues', a children's adventure film.
With a height of 5 feet and 6 inches and measurements of 35-24-34, stunning blue eyes and light brown hair, it is no surprise that she was voted number 2 on The 100 Most Beautiful Faces of 2017. Previously she ranked at #84, #28, and #5 in the years 2014, 2015, 2016 respectively. During fashion week in 2018, she launched her online brand Heaven May in collaboration with Jérôme Basselier, the co-founder and director of Rouje (Jeanne Damas' successful brand). With a huge social media presence (over 3.5 million followers on Instagram) and a net worth of $4.3 million at 17, Thylade is a star on the rise.
(Cover by Elle, https://www.fashiongonerogue.com/)
St Tropez OAP Property: Water's Edge
Did you know our stunning new waterfront property, Villa Water's Edge, is situated in Les Parcs, the most prestigious private domain in St Tropez? Complete with 5 rooms, a designer kitchen, bespoke furniture, covered terraces, a heated infinity pool, direct access to the sea and state of the art security. Water's Edge is truly a one of a kind exclusive luxury property, perfect for filming and photoshoots.