THE IMPACT OF CORONAVIRUS ON LUXURY TRAVEL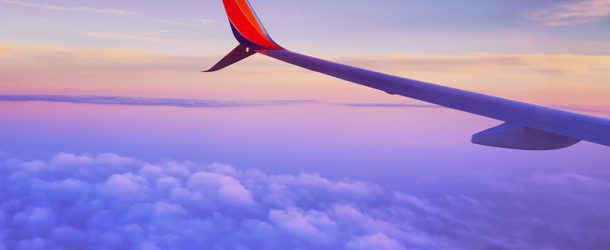 With over 40% of the worldwide population having been confined to their homes due to the COVID-19 outbreak, travellers crave escapism and a change of environment more than ever. But with lockdowns lifting around the world, and over 40% of all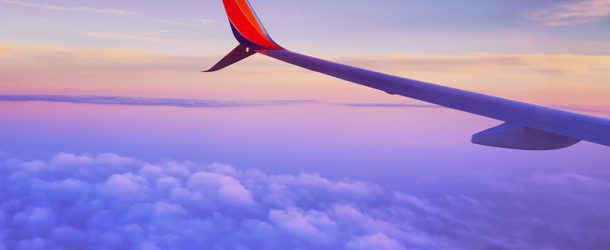 With over 40% of the worldwide population having been confined to their homes due to the COVID-19 outbreak, travellers crave escapism and a change of environment more than ever. But with lockdowns lifting around the world, and over 40% of all travel destinations worldwide having eased restrictions on travel and tourism according to the World Tourism Organisation, travel is once again on the horizon. Whilst commercial travel will still need to recover, luxury travel has begun to recuperate faster than anticipated.
From enjoying a peaceful luxury fused experience with a plethora of natural beauty to discovering a place where travellers can enjoy many of the wonders the natural world has to offer. Luxury holiday providers who provide experiences in which travellers can explore at their own pace and maximise their time outside whilst surrounded by stunning scenery and seclusion will be highly sought after. Similarly, the importance of trust and the human touch, as well as reconnecting with loved ones after months of separation will play an important part in their destination of choice.
Privacy is the new luxury
Privacy has become one of the most important factors in the search for luxury holidays. Private airline companies such as Netjets foresee new travellers entering as private aircraft offer the security and peace of mind of an easily controlled environment with limited contact with other travellers.
The cruise industry has been severely affected and will take some time to recover, but there is a noticeable increase in travellers chartering private luxury yachts, with many yacht providers believing this will lead to a keen interest in travellers wishing to navigate open waters after months of being at home.
Whilst hotels have largely seen a decrease in bookings due to the large groups of people and exposure to contact with others, luxury private accommodations, such as villas and residences have all seen a rapid increase in bookings where large groups of friends and family can spend time together while distancing themselves from other travellers.
At ONE Hotel Privee, we are proud to say that our range of luxury villas in the French Riviera and chalets in Courchevel with bespoke hospitality experiences are ideal for those seeking to travel with the utmost privacy and luxury.
One of our most compelling villas is Villa Canoubwest, a grand Mediterranean masterpiece located in 8,000 square meters of breathtaking landscaped gardens. Located in an exclusive residential area of St Tropez, this 6 bedroom luxury property has direct access to the sea and a heated 20m infinity pool.
The importance of human touch
The coronavirus pandemic has brought to light the importance of booking a holiday with a reputable agency which can offer an empathetic, human voice to the clients needs during a crisis. This sort of emotional intelligence is especially welcomed during a crisis, and luxury travellers will look past price and look for agencies which can build trust and provide excellent service.
Their attention will be drawn to brands that convey empathy, honesty and flexibility. Risky purchases and first-time experiences are out of the question as buyers have become more scrutinous and careful and will seek trust as a major priority.
The travel industry has become a lot more complex – destinations with entry requirements, rules of quarantining after travel such as in Spain, new airport procedures and policies, as well as the requirements to ensure social distancing, mean that travellers will need expert advice and knowledge and most of all a tailored and attentive customer service to provide guidance in the much-changed world.
Travel with loved ones
In a recent study conducted by Full-Time Travel, 79% of travellers surveyed plan to travel with family and friends. Seemingly endless months of isolation have resulted in many not being able to spend quality, family time. This lack of missed conversation and human contact make a holiday abroad the preferred way to reconnect with loved ones across all generations without interruption.
Similarly, groups of friends who have been separated from each other will want to travel and spend time together. They will be more selective with location and will want bespoke guidance and customer service with finding and securing the perfect accommodation. Luxury villas and private chalets that provide ample space and in-house services such as butlers, chefs and tailored experiences as well as privacy and exclusivity will be high on their travel criteria.
ONE Hotel Privee works closely with clients, partners and connections to ensure a tailored luxury holiday experience for everyone in the party. All of our luxury villas include 'A la carte' services such as traditional or luxury car rental, driver/chauffer/limousine services, airport transfers and many more.
We leave you with a look at another of our exclusive properties, Villa Water's Edge. Located in Saint Tropez's most prestigious private domain, Les Parcs, this 5-bedroom luxury property is complete with a designer kitchen, bespoke furniture and fine art. The property boasts extensive covered terraces, breathtaking views, a heated infinity pool, direct access to the sea and state of the art security.